Moving from a physical furniture store to an online store is a great investment. The best time to get into the industry of online furniture sales is now. A lot of small furniture dealers have not tapped into this opportunity and it is an opening for you!
On the other hand, it is easy to decide to create an online furniture store. But, it is completely harder to keep the store running without any help. There is a reason almost 90% of eCommerce stores struggle to stay afloat.  For a furniture store to run at its optimum, there are some must-have features that should be in place. We are going to discuss these features in this article. 
You need to keep your online furniture stores running at its best potential to make as much profit as you can. You should implement the features below to achieve that with ease.
What Features Are Must-Have for Home Furniture Online Stores?
An ideal e-commerce site should provide a good level of service to customers at all times. A shopping experience in which customers can look around and shop should be your goal. They should find it easy to access the merchandise and navigate the store. This is why you should do your best to add some unique features to your store. 
Visual appeal, seamless navigation, absence of lag, advanced search filters, and product preview are a few to consider. You can provide a good e-commerce platform with such qualities for your customers. This makes their shopping experience more pleasant.
Product Catalogue
Offering and cross-selling more products is one way to increase your store's volume. You show the customers what they need before introducing them to a slighter better or luxurious alternative or additive. On the product page, you should have the following:
High-quality images 

Options to customise the product. 

Product reviews

3D view of the product

All available payment and delivery options

Related products  
This would make it easier for the customer to choose a befitting product, and it would make it easier for you to recommend a better alternative. 
Other things you can do to upsell and cross sell include the following:
Offer discounts

Display complementary products

Offer free samples
Upsell and Cross-sell Products: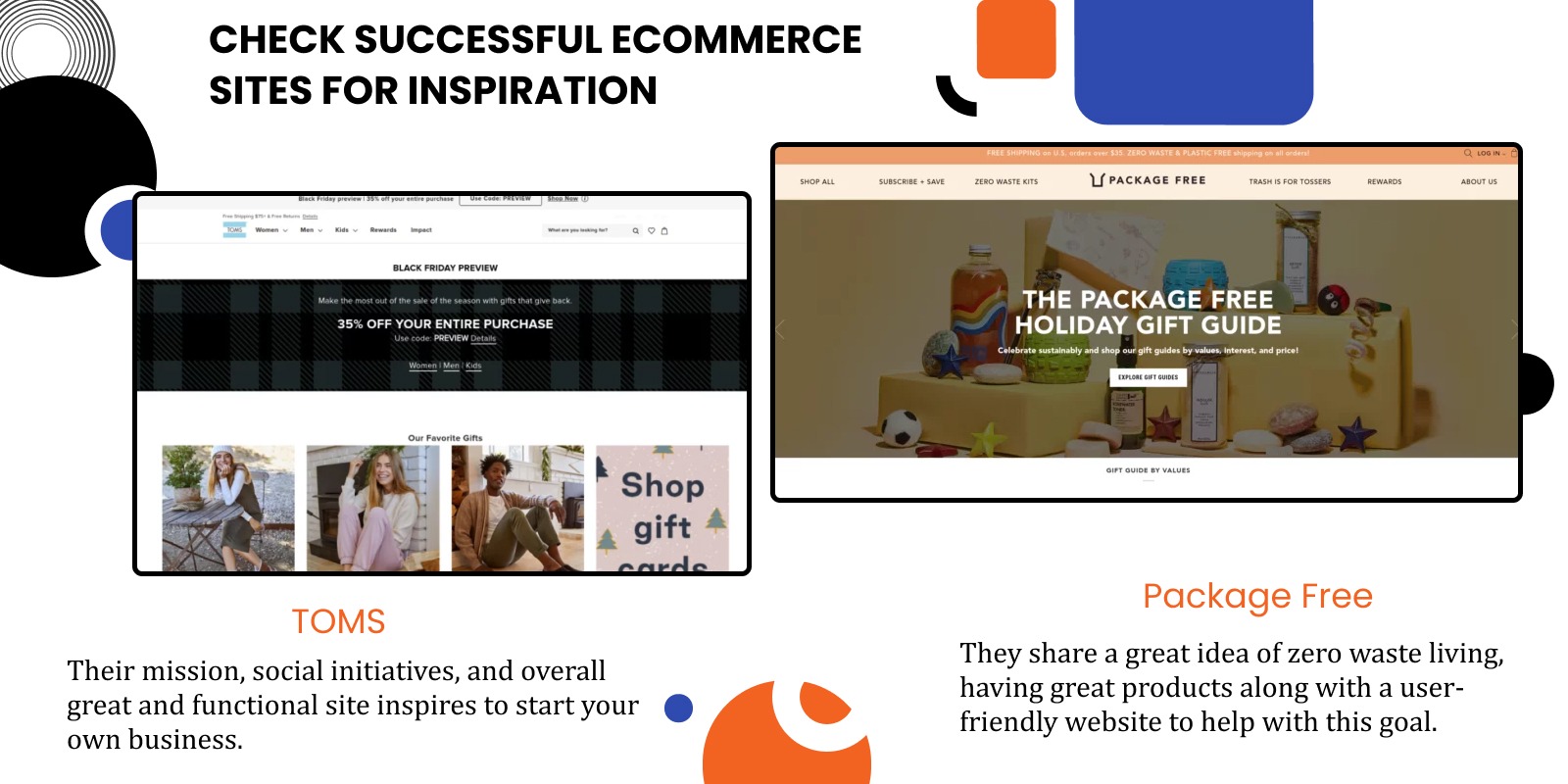 If your previous customers have left positive feedback, customers will not leave your store and patronise others. If you have negative feedback, then your current customers are unlikely to buy anything from your website. They have to be absolutely certain that what they are buying will meet or exceed their expectations, and the service you promise must be impeccable. 
Take advantage of this unique opportunity to grow your business!  In a lot of cases, online reviews are very effective as "word of mouth" advertising. A great way to go about this is by adding the verified purchaser mark, a summary of all reviews, image reviews and more. These enhance the credibility of the reviews and your platform all together. You should also add your own reviews of the product such as including a list of its hottest features and more. This list gives customers a broad idea of everything the product has to offer. 
Experts also advise incorporating video reviews with how-to-to tutorials that feature various product demonstrations and stories with real users to better educate the public.
Product Review Section:
In an online store, you will understand how difficult it is to meet every need of your customers in a single e-store. The risk here is that customers may not return when they can't find the furniture they prefer. With a newsletter, your customers and potential customers would be able to stay in touch with you. They would be exposed to products that might interest them. 
The thing to bear in mind here is that you can let your visitors know when new items arrive. You can also give deals and discounts, and enhance your sales strategy. 
Subscription Box:
eCommerce retailers must deal with the fact that higher shipping charges are the main reason for abandoned carts. There are many customers who move from store to store in search of freebies or products with free shipping. It is unlikely that you will always be able to meet their expectations. But, it is important to maintain loyalty at all times. Being clear and straightforward about your shipping policies is the right way to go. You can let them know about your shipping and handling costs at the beginning of the order process. 
Then the estimate would be in the total. Shoppers will be aware of how much it costs to ship their packages.  It is even better if they can see the price gradually increasing as you proceed. Also, do well to make many shipping options available. It gives customers the option to choose how fast and cheap they want their product delivered.
Transparent Shipping Options:
67% of internet shoppers access the internet using mobile apps on their smartphones. As a start-up, do not focus on trying to increase the range of functionality of your business. The best approach is to work with mobile-first content. It is a good approach for more customers. It allows them to easily access your store on their smartphones and mobile devices. With apps they can conduct research or buy items, check out, and track their orders from anywhere. Yet, make sure the site still responds fast to visitors. Lagging and glitches are but a few of the issues you must avoid on your mobile platform. 
Your website also has to be built with an e-commerce-friendly CMS (content management system) architecture. This benefits both your client and your brand.
Mobile-First Approach:
Dive Deeper Into Benefits of PWA for SEO and How to Drive Mobile Sales
Read On
Did you know that 26% of customers abandon their shopping cart due to stressful checkouts? Online shopping should help customers get through their purchases fast and easy. Make the procedure for furniture purchasing as simple and straightforward as possible. Your customers should have a clear and easy-to-follow path when on your site. 
Finally, you should consider registering your customers' email addresses and filling forms online. These are to store customer behaviour and information. Increasing guest checkout is great. It enables your customers to finish up their checkout without registration.  
A detailed article on how to build a one-step checkout is here.
Effortless Checkout Process:
There are a lot of furniture eCommerce websites nowadays, and it is not going to be easy to build your own furniture store. If you want to create the best online furniture store, you would need to study a lot.
Work with the Right Tools: A mistake made by some online furniture company owners is attempting to maintain all website material. It is easy when you use Magento 2 CMS blocks to add a new article or change the home page design. But, it's not a viable option for catalogue management. Use CSV spreadsheets and data feeds to quickly and easily import product names, descriptions, and images. You now have more time to spend with the people you care about.
Protect your Customers at all Times: Keep in mind that things don't always go as planned. During delivery, logistic companies may inadvertently damage your product. Sometimes the product may be found to be defective. Anything is possible! Keep your reputation secure by using the return merchandise authorization (RMA) option. This will also help to establish you as a reliable seller and increase consumer loyalty. It's also a good idea to offer refunds when appropriate. Offering coupons and freebies to loyal customers also works. 
Showcase the Best you have to Offer: Did you know that the actions and opinions of previous buyers might have a big impact on your customers? You should do well to showcase bestsellers, most viewed products, and customer reviews. This help to gain attention and credibility. It will also help you create a community of engaged clients interested in your service. Campaigns and promotions can be used to encourage people to provide feedback. This also helps to improve your company's reputation.
Best Practices for Building an Online Furniture Stores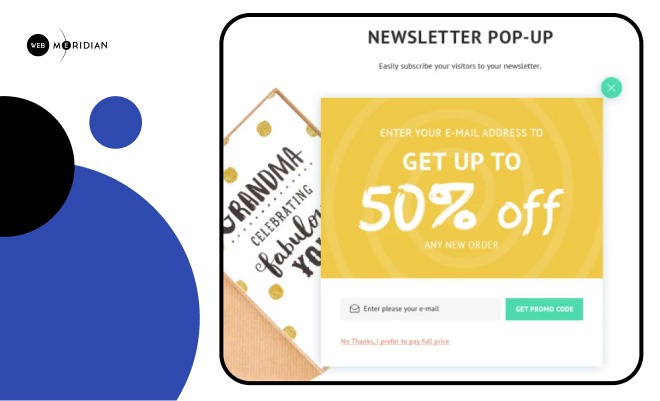 Building an online eCommerce store can cost anywhere from $5,000 to $10,000 for a start. Depending on the country you run your business in, the price may vary. For instance, QA testers in the US charge higher than QA testers in Eastern Europe. Some eCommerce store owners often prefer to hire a team that specialises in building the store from start to finish. However, you should budget up to $50,000 if you want a top of the line eCommerce store. Some of the small to mid-range costs are broken down below.
You can dive deeper into Magento 2 pricing and comparison of it eCommerce platform pricing with Shopify, Shopware, and WooCommerce by the link.
How Much Does it Cost to Build an Online Furniture Store?
| Service | Price ($) |
| --- | --- |
| Design | 5,000 - 15,000 |
| Programming | 2,000 - 15,000 |
| QA Testing | 1,000 - 10,000 |
| Integrations | 500 - 3,000 |
| Hosting | 500 - 2,000 |
| | |
Explore Successful Projects Of Our Adobe Certified Developers
Our Portfolio
There are several benefits of creating an online furniture store for your business. Let us take a look at a few:
Wider Customer Reach: this is the best reason to start an online furniture store. With it, you can reach more customers without being restricted by location. This way, you can expand both in size and global reach, unlike physical stores.
Run Round the Clock: with an online furniture store, you have no limitations. Customers can check your catalogue and visit at any time of day, including weekends.
Lesser Maintenance Costs: The difference between a physical store and an online store is that you can reach and serve more customers with fewer hands on deck.
Expansion: A lot of business owners intend to expand as soon as they can. With a physical store, you are limited in terms of space and personnel. But with an online store, all you need is a programmer and some additional programming.  In a few clicks, the store would be able to display more products than it initially could.
Flexible Payments: Online stores now allow the integration of popular payment methods. Customers can pay for products directly from their bank accounts without having to hoard cash around.
Pros and Cons of Creating Online Furniture Stores
 Now that you know all it takes to run a successful online furniture store, here are some top furniture stores to get inspired.
 

Cox and Cox

: This is one of the finest online furniture stores in the UK. Their products are exquisite, and the user interface makes it easy to navigate the platform with ease. There are a plethora of products, including outdoor, lighting, indoor, mirrors, furniture, and a lot more. You can check their online catalogue to get an idea of the kind of products present on the platform.

Made

: Made is one of the better online retailers for buying furniture and decor online. The layout is simple but effective. The images are clear and uncluttered, and the interface is simple to use. This serves to increase sales on this eCommerce website. There is very little wasted space or unnecessary information as soon as you hit the landing page. This makes finding their products easy and fast. One of the major factors attracting users to the site is the user-oriented approach. Tools to choose furniture from are provided to help you make your options broader and a lot easier. Based on your likes and dislikes, it will direct you to the perfect design and product for you without the need to open additional tabs or pages.

Tom Dixon

: This is one of the best online furniture stores to find creative and stylish products. On the platform, you would find that the products are displayed with high-quality pictures on a user-friendly layout. This is to ensure that all customers have a great shopping experience. The furniture on the platform are organised for convenience, and there are no distractions or pages of useless information. There is also a blog filled with stories to inspire you on the best products you can find for all categories.
In addition, here is a list of other top online furniture stores for your inspiration:
Wayfair

Restoration Hardware

Pottery Barn

One Kings Lane
 Top 3 Online Décor and Furniture Stores for Inspiration

TOM DIXON
If you follow all the features mentioned above, you would have one of the best online furniture stores people would find. Your store would be aesthetically pleasing while providing a seamless and functional navigation experience.
However, you do not have to do it yourself to get it all done. With the help of our experts in business and tech consulting, you have nothing to worry about. We solve the challenges of startup businesses regardless of whether they are online or offline.
Just book our all-in-one service, and we would get it all done for you!
Summary
We Can Solve the Technical, Technological, Online, and Offline Issues Most Ecommerce Traders Face
Read On