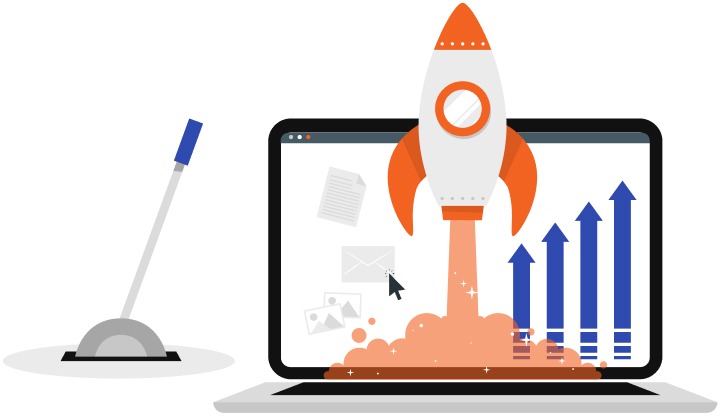 Magento Development from Scratch
I need to build a new store from scratch
We adore building something from scratch, as well as working with upgrading eCommerce websites or extending features set in response to market demands and trends. We use Magento, the world's premier ecommerce platform, to create versatile shops with rich out-of-the-box features, smooth third-party connections, and endless Magento modifications to meet your company's specific demands.
Magento Outstaffing Team
I/my client has a store and need custom functionality
Reasonable, effective, and productive cooperation is the first step in developing businesses' solutions. Our Magento 2 development company could help with the setup of a Magento team that includes back-end and front-end engineers, DevOPS, QAs, PMs, and analysts. Our Adobe Certified Professionals & Experts may create unique Magento functionality by providing extension development services to answer the functional demands you or your users have.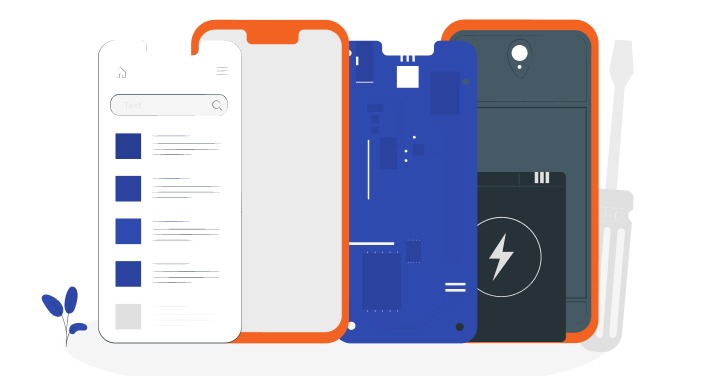 What We Solve
Custom Magento Themes
Add some extra authenticity and glare to your Magento-based solution - we have experienced designers to make your eCommerce brim with inviting, user-motivational visuals. WebMeridian team creates original custom themes to make your offers stand out.
Unique Features
Our Magento 2 development services ensure that your eCommerce solution will be versatile and up-to-date, created with all best practices and newest tech trends. Our qualified team of Magento developers will make sure your online store has the most extensive range of useful features.
Magento Extension Development
Looking for extra capabilities that aren't provided by any existing plugins or integrations? Sky's the limit with a reliable team of Magento development buffs who will create custom extensions to fulfill any possible business needs.
Third-Party Integrations
Magento's open-source nature allows for the impeccable versatility and multipurpose of the end solutions. We use this to our and your advantage, integrating your finished solutions with the top-efficient APIs and systems for even more capabilities.
Benefits of Custom Magento Development Services
Unique Solutions
Scalability
Your Ideas Implemented Into One Project
Fully-Fledged Store
Valuable Service for Online Shops' Owner
An Adobe Certified Superhero holding your site from the tech issues. Do you need to rescue your project? Discover a little about our maintenance and support services. We provide a comprehensive variety of Magento support and maintenance services to businesses who want to improve the functionality, security, and performance of their ecommerce stores as a Magento development agency with 7 years of expertise in jewellery, music, LED lighting, automotive, sport, mobile communications, infrared heating, and other niches.
Lear More
What Are the Skills Required for a Magento Developer?
Technical Knowledge and Creative Thinking. Magento Certifications. Good Communication & Understanding Skills. Proper Time Management. 60% of our Magento store developers are Adobe certified and specialise in Magento store development and have object-oriented solid programming experience as well as a thorough understanding of PHP. We have 7 years of expertise developing, optimising, and supporting Magento websites so that you can rely on our extensive eCommerce knowledge. We are your go-to resource for all sorts of Magento 2 development services.
How Much Does Custom Magento Development Services Cost?
It depends on your store, how it's currently coded, and what features your company need from a website. However, to give you an idea, a typical Magento 2 development project cost starts from $3,000.
How Do I Get Started With a Magento Store Development Project?
Feel free to contact us with a brief description of your ecommerce project requirements. Our specialists will contact you to discuss your vision, needs, set-up requirements, goals, and budget in further detail. Our experts will guide you through the full Magento online store development process step by step after establishing the plan. Our certified team can also construct your dream ecommerce shop with bespoke features, as they have a proven track record of delivering end-to-end custom Magento web development services.
What is Magento 2 Backend Development?
The loading, storing, and persisting of information into a datastore is handled by a "backend model" (the database). A "frontend model" is PHP code that renders a user interface element in the web browser.
Ready
to Get
Started?
Ready to Talk?
Share Your Challenge With Us.
We use cookies to provide personalized content and analyze our traffic. To find out more about how we collect and use your data please read our Privacy Policy.