Clients' Thoughts
About Team, Process & Results
CEO, Jaggi.digital GmbH
"I liked their effective communication and the overall quality of the work that they've done so far."
So far, WebMeridian has helped the client successfully handle an e-commerce project for an end client. They have proven themselves to be a reliable and effective development partner through their superb communication skills and their ability to consistently deliver high-quality work on time.
CEO, Tischline GmbH
"They stick to the deadlines and help us to maintain our store and fix all the critical issues."
The client had seen its sales increase by almost 5,000% in 2020 thanks to WebMeridian. The vendor has also significantly improved the client's processes and order handling. Their newly revamped front page also helped the company navigate their campaigns in new ways.
CEO, RNB
"They are responsive, flexible, and make everything as we want."
They have developed the website and accomplished some of the goals set by the company. WebMeridian's flexibility keeps the partnership going. The collaboration has resulted in a happy client thus far.
Sales & Marketing Head, Musical Instruments Store
"They are professional and friendly. We felt good support from the WebMeridian team."
While the project is ongoing, the client praises the team for being flexible and professional. Communication is effective, despite a language barrier. WebMeridian displays high quality of work and meets their deadlines on time.
Magento Commerce Developer

Adobe Certified Professional

We have 5 developers with the same profile.
So, if you want to hire 2-5 web developers, just
look through their CVs and contact our BizDevs.

Experience: 3,5 years

Skills:

Adobe Commerce Developer

Adobe Certified Expert

Experience: 4 years

Skills:

Commerce Business Practitioner

Adobe Certified Professional

Our Project Manager/Business Analyst is responsible for several sides: initiation, planning, execution, and closure of a project, as well as ensuring eShop meets the requirements and demands of the project's key stakeholders.

Experience: 4 years

Skills:

Deep understanding of Magento 2 platform

Matches your business goals with Magento 2 feasibilities, saving efforts

Creates and polishes your business requirements

Optimizes usage of native features

Manages the process of development in the most efficient way

Magento Front-end Developer

We have 3 developers with the same profile.
So, if you want to hire 2-5 web developers, just
look through their CVs and contact our BizDevs.

Experience: 3 years

Front-end Developer cares of the visible part of your website using:

Javascript

HTML5

jQuery

Sass/Less

AMP

Bootstrap

GIT

Linux

Knockout

Junior Magento 2
Back-end developer

We have 2 developers with the same profile.
So, if you want to hire 2-5 web developers, just
look through their CVs and contact our BizDevs.

Experience: 2 years

Сreates and ensures stable functionality:

PHP

MySQL

HTML5

CSS3

jQuery

GIT

Linux

Shopify Developer

Experience: 2,5 years

Helps to attract customers and increase sales to your Shopify shop with the following technologies:

PHP

Laravel

HTML/CSS

JavaScript

Vue.js

React.js

WooCommerce Developer

Experience: 2,5 years

Helps to attract customers and increase sales to your WooCommerce shop with the following technologies:

PHP

HTML5/CSS3

WordPress

GIT

MySQL

JavaScript

Laravel Developer

Experience: 2 years

Skills:

PHP

HTML5/CSS3

WordPress

GIT

MySQL

JavaScript

Shopware Developer

Experience: 2 years

Shopware Developer helps to attract customers and increase sales to your Shopware shop with the following technologies:

PHP

Shopware

HTML5

MySQL

GIT

Linux
Team Behind
Your Success
WebMeridian offers more services than only Magento custom development. We're good pals. We are in charge. We are ambitious. We are as proactive as you and your team.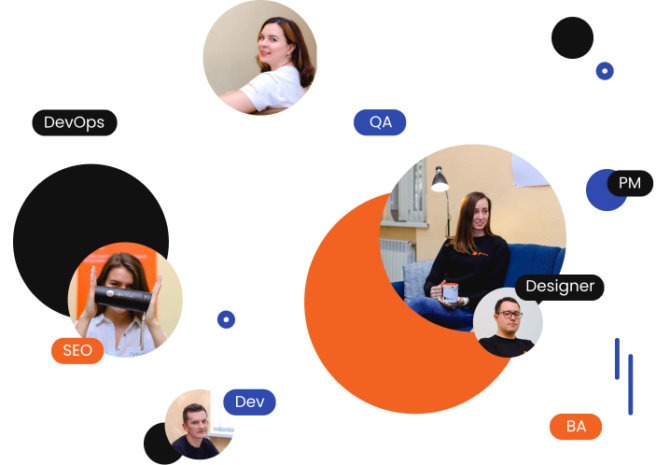 Get eShop Optimisation Checklist
made by our Adobe Certified Experts. Let's dive deeper into the list of features, navigation improvements, blocks, and hottest Magento development trends worth implementing.
We use cookies to provide personalized content and analyze our traffic. To find out more about how we collect and use your data please read our Privacy Policy.