Table of Contents
What Does Magento 1 X End of Life Mean?

What to Do if You Have a Magento Version 1.X Website?

3 Reasons to Update Magento 2 Version

What Do You Need to Know if You're Planning to Stay on Magento 1?

Magento 1 to Magento 2 Migration

What Are the Top Features of Magento 2?

Summary
Magento 1 is basically out of date, and it has given way to the new and improved version of the platform. However, this does not mean that it would stop functioning altogether. On the contrary, you can continue using it for as long as you like. Some of the many things you would have to worry about are reduced functionality, bug issues, and the absence of Adobe support.
This simply means that you would get hacked more often than you expect. Also, you would not be able to fix bug issues or get any other support from Adobe. You would have no security, and whatever you face on your website would be yours to bear.
What Does Magento 1 X End of Life Mean?
The only thing to do if you have a Magento 1 website is to upgrade. It would be best to plan how you would migrate Magento 1 to Magento 2 and prepare your website users for an upgrade. This is because migrating from Magento 1 to Magento 2 will not be an as easy a task as it may seem.
It is safer and better for both you and your customers. However, if you are still going to be on Magento 1 for a while, there are some things you should have in mind.
What to Do if You Have a Magento Version 1.X Website?
There are a handful of reasons to update to the Magento 2 version. These would benefit you in operating your eCommerce store effectively. Let us take a look at three of them.
Security: this is, by far, a very good reason to upgrade Magento 2. The platform is designed to offer you better security with its new hashing algorithm, fraud protection, and authentication factor. This way, you are protected from hackers and other minor issues you might face on the platform.
Features and Compatibility: there are several new features on Magento 2 that are not present on Magento 1. These features make the extensions easier to download and enhance the speed of the platform.
Support: once you upgrade to the new and improved Magento 2, you would begin to receive full support from Adobe again. It is a fundamental reason to upgrade your software. With support from Adobe, you also get performance improvements updates in the form of occasional fixes and enhancements.
3 Reasons to Update Magento 2 Version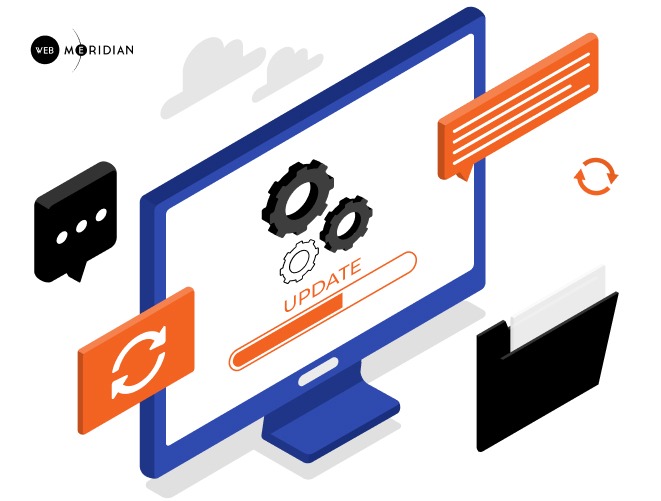 If you considered the reasons stated above and decided to stay on Magento 1, you should expect some things to happen.
For one, you will not get quality fixes any more for any of the three Magento versions. Eventually, this will lead to broken functionality of the platform and a host of other problems. But that is not even the scary part.
The scary part is that you would be exposed to hackers, and they would easily gain access to your website as the functionality of your site becomes broken. And since you have lost support from adobe, you would also lose access to most gateways for payments sooner or later.
So, have a deep thought about it. Do you really want to go through all that and more, just to keep using a platform that no longer receives support from its developers? Then you have to consider migrating sooner than later.
Here is how you can go about it.
What Do You Need to Know if You're Planning to Stay on Magento 1?
Migrating from Magento 1 to Magento 2 is very important for your eCommerce store, but it is not an easy task. You would need a developer or migration service experts to help you with the process if you are not tech-savvy and if you want it done perfectly.
There are a couple of steps to follow in getting it done, and each of these steps comes at a price. The price depends on the number of features, extensions, and customizations you want to add to your new platform.
The entire process takes months to complete and can be made faster if all the processes are done simultaneously. This is why you should contact a professional Magento migration service to help you get the job done quickly and efficiently.
Magento 1 to Magento 2 Migration

These are a few features that make Magento 2 better.
Frontend and Backend: both the frontend and backend of the platform come with unique upgrades. The frontend implements a responsive web design to make the site compatible with all devices. It boosts performance so that the site would load faster. On the other hand, the backend has an intuitive UI/UX and can be configured to fit your taste.
Extensions: there are only a handful of extensions for Magento 2 compared to Magento 1 since it is relatively new. But we all know that the installation of extensions on Magento 1 has been quite difficult and that these extensions often clash with each other occasionally. The difference between them is that the installation and use of extensions on Magento 2 is faster, intuitive, and stress-free.
Security: the security system of the platform is quite sophisticated. The platform uses the SHA-256 system for protecting passwords and ensuring that the site would not be breached. There is also a fraud protection system that ensures that both the site owner and the users are both protected from scams.
Support: there will be more support from Adobe than its predecessor. This way, you would constantly get upgrades, fixes, and a host of new features to make the platform the best it can be for your eCommerce website.
Faster Performance: your entire platform begins to load faster than it would have on Magento 1, even without caching on the frontend. These technologies have been added to optimize the entire site.
What Are the Top Features of Magento 2?

Exploring the Top Profitable Magento Trends for 2021
Read On
Magento 1.9 end of life date has been announced, and the platform has come to an end, and it is no news that a new and improved version is out.
The best option is to upgrade to Magento 2 to avoid any issues that might arise from using Magento 1 after Adobe has dropped support for it. To be on the safe side, you can contact our business and tech consulting experts to help you with it.
We can explain the entire process perfectly and get it all done for you in the best way possible.
Summary
Dive Deeper Into benefits Of Our Magento 2 Maigration Services
As you can see, despite the fact that "moving" to a new platform can be a rather problematic event, delaying its implementation would be a security risk in itself due to a Magento 1.9 end of life. Our experienced team of developers, specialising in both Magento 1 and Magento 2, can offer you a range of services in eCommerce website migration and new solutions' development. Contact us today for a consultation or a quick quote on migrating your website as Magento 1 x end of life is here.
Read On