Table of Contents
Why Migrate Magento 1 to Magento 2?

The Core Reasons for Magento 2 Upgrade

How to Migrate Magento 1 to Magento 2? Is The Magento 2 Migration Extension All I Need?

Magento 1 to Magento 2 Migration Cost

Magento 2 Migration Timeline

The Pitfalls of Magento 1 to Magento 2 Migration

Examples of Large Companies Using Magento 2

Summary
The eCommerce giant; Magento 1, has come to an end to clear the path for the new and improved Magento 2. A number of eCommerce store owners have used Magento 1 for their online services for years now, and migration would be stressful or too expensive. However, if you consider moving to Magento 2, you would instantly see its advantages and a need to change to the platform.
Why does Magento 1 to Magento 2 migration cost matter for the eCommerce business? How much does Magento eCommerce cost?
Let us take a deeper look at some good reasons for Magento 1 migration to Magento 2.
Why Migrate Magento 1 to Magento 2?
If you have your eCommerce store on Magento 1 and have no reason to upgrade Magento 1 to Magento 2, there are some things you should understand. Adobe officially announced in June 2020 that there would be no support for Magento 1 anymore after extending the initial deadline by 18 months in 2018. What it means for you is that Adobe is no longer responsible for whatever you face if you continue to use it.
What would you do if you get hacked? What happens when you encounter errors that you cannot fix? Would you instead keep your business on pause to get it fixed on your own? Are you prepared to rush through the migration to Magento 2? You should ask yourself these questions with an understanding of the differences between Magento 1 and Magento 2 below.
Speed: Magento 2 loads pages faster than Magento 1
Technology Stack: Magento 2.0 uses the newest PHP for better coding
Analytics: Magento 2 has smart reporting and analytics intelligence, while Magento 1 does not
Security: Magento has a newer hashing algorithm and factor authentication for better security.
Safety of Content used: canonical tags are used by Magento 2 to prevent plagiarism.
If you think about it, you would see the need to upgrade without questions. If Magento 1 is strong and capable enough to run smoothly, why is there a new version? This might be a basic or even layman way to look at it, but you should not miss the point. Even the mobile apps on your phone and your OS gets updated from time to time for improvement and to keep things running smoothly. Why should upgrading your eCommerce platform not get the same or even more importance?
Now that you are convinced, your next line of action should be the process to migrate Magento 1.9 to the new server.
The Core Reasons for Magento 2 Upgrade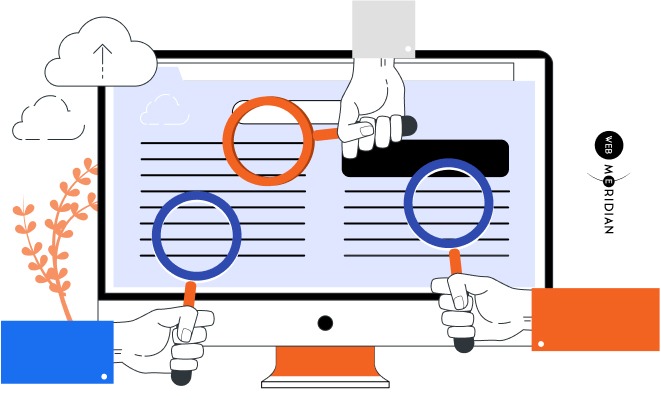 You should see a Magento migration process if you search the internet. However, there are many different processes online, and it is hard not to get confused about the right one to follow. Do not be confused. Just follow this breakdown of the main steps.
Planning: you need to be sure of everything you need on the new platform. This would save you time on data migration and give you room for new features to your platform. If you do not know how to get it done, you should get in touch with a Magento upgrade service.
Set aside an environment for development: Before you finish setting up Magento 2, your store would still be on Magento 1. So, until you are finished with the Magento 2 platform, you should make sure that the Magento 2 upgrade and Magento 1 installed on your device do not clash.
Install Magento 2: here, you install the latest version of Magento and every other patch, bug fix, and enhancement.
Create the necessary attributes: all the store attributes on Magento 1 you decide to retain should be replicated while adding new features.
Data Migration: by now, you should have decided on the data from your Magento 1 platform to keep. Then migrate them to the Magento 2 database.
Choose the necessary extensions: Install the Magento 2 migration extension that was previously on Magento 1. Any incompatible extension would be sorted out later by the developers since Magento 2 is relatively new
Theme: copying the Magento 1 theme folder would not work for Magento 2. So, head on to the Magento Marketplace to choose from the available themes or develop one from scratch.
Test (UAT) and Corrections: this is the part where your developers ensure that everything works the way it is supposed to. All bugs fixes and additional modifications should be done here.
Go live: synchronise the remaining data and establish a go-live date.
How to Migrate Magento 1 to Magento 2? Is The Magento 2 Migration Extension All I Need?
In as much as the urgency to upgrade to Magento 2 has dawned on you, you must also consider the cost of everything you need. Migrating from Magento 1 to Magento 2 takes about 50 to 790 hours or an average of about 4 months.
Magento 1 to Magento 2 Migration Cost
To get the entire platform in place, you should have a robust budget. But this depends on the size of your eCommerce store. The bigger and more complex the store, the more funds you would require to get it done. However, you can get a thing or two done on a budget. The basic things you require include the UI/UX, design, Data Migration, and the Frontend and Backend customisations.
Requirements for Brief Creation
This stage of development is costly and can last for a very long time. On average, the project should last for about seven to eight months, if not more. But this time frame is greatly affected by the complexity of the UX and the developers hired. As you keep aesthetics in mind, remember that your users would like something fast, efficient, and easy to navigate. All in all, you should be prepared to spend about $2,000 to as high as $20,000 for about 200 hours of work.
User Experience
The themes used in Magento 1 cannot be used in Magento 2. However, you can get a lot of attractive themes in the Magento marketplace. The price of the Theme depends on the complexity and its features. However, you can consider hiring a developer to help you make one from scratch to meet your needs.
Getting an Attractive Theme
This is the most critical part of the migration process, but it takes a lot of time. Here you would need a developer or developing team's skills, and the entire process can take months to complete. This part of the upgrade makes sure everything works well. You should know that the time needed to get the frontend development done depends on the complexity of your design. This can help you cut some costs by eliminating unnecessary customisations and keeping only the useful ones. However, the average time for frontend development is about 4 months at most and can cost $5,000 to $67,000!
Front-End and Back-End Changes
Magento 2 allows you to store data in a safe way. But you would need an expert to help you out here. The cost of migrating data goes up with a higher data amount. So a list of only the important data such as customer orders, product descriptions, product tags, product content, details of registered customers, and more would be helpful. When you do this, you would have an idea of most of the information you would migrate, and you also get the chance to reduce your expenses by removing unnecessary data. Just bear in mind that this part of the upgrade takes a while. Sometimes up to 40 hours.
Migration of the Store Data
This is the final part of the upgrade, and it involves polishing the site to make it pop and sustain it. This includes fixing bugs, optimising the site's performance, security, and more. Sorting out this stage depends on the services the developing team offers. Some teams offer free support after finishing the job, while others request a maintenance charge.
Going Live and Support
The shortest way to clarify Magento 1 to Magento 2 migration costs is to determine the timeline of the migration process. So, let's dive deeper into the timeline.
Migrating from Magento 1 to Magento 2 takes about 50 to 790 hours or an average of about 4 months.
The importation of your previous data takes about 20 to 80 hours.

Migrating compatible third-party extensions only takes a few days, about 10 to 60 hours.

Non-compatible extensions usually take longer, but still, work in the same range.

Setting up the theme takes a very long time, ranging from 20 to 450 hours.

The customisation of codes usually takes about 20 to 200 hours. It depends on the code used in the previous version of the Magento.

However, the installation of Magento 2 can take up to 2 days to complete.

Testing the new version should take at least a week to complete, depending on the taste of the user, but the average time for the project is about 150-250 hours.
Magento 2 Migration Timeline
Loss of important data.

The most typical issue when migrating an online store with a developer is the loss of customer and product data. Such data loss has a detrimental influence on the online store's performance. As a result, we recommend hiring a developer that is well-versed in all aspects of migration.

During the transfer, the present Magento 1 online store's performance will be sluggish.

During the migration, you may keep running your online store on the Magento 1 platform. However, this might have a detrimental influence on the site's loading speed.
Therefore, we propose the following options:
Hire a certified Magento developer who will boost the online store's performance on Magento 1 as much as feasible. 

Avoid migration during sale times and holidays, when your site will be under excessive traffic. 

Inform consumers of the time and date of the migration, so they may wait for the process to be finished.
The Pitfalls of Magento 1 to Magento 2 Migration
| Theme | Customization of Code | Third-Party Integrations | Installation of Magento 2 | Testing |
| --- | --- | --- | --- | --- |
| 4 hours to 1 month | Depending on the code used on Magento 1 | A few weeks to a month or two | Maximum of 48 hours | It takes about a week |
The Whole truth About Magento eCommerce Cost | Comparison of Magento 2, Shopify & WooCommerce Pricing
Read On
Interested in going to the next level with your store and adding a professional touch to smoothen the process?
We are here for you! We are Magento 1 to Magento 2 migration service experts who can handle every migration process aspect. We take great care to ensure that everything is done perfectly. Partnering with our company and using Magento 2 only makes the sky is the limit!
Professional Magento 2 Migration
Examples of Large Companies Using Magento 2
To sum it up, it is safe to say that Magento 1 migration to Magento 2 would do your business a great good. However, it becomes a bit complicated with the more extensions and complex customisations added, and this would increase the cost and professionalism you need to get it done.
You should partner with a professional Magento upgrade service to help you get it done.
Summary
Dive Deeper Into Benefits and Skills of Our Certified Experts in Magento 1 to Magento 2 Migration
Read On
Get eShop Optimisation Checklist
made by our Adobe Certified Experts. Let's dive deeper into the list of features, navigation improvements, blocks, and hottest Magento development trends worth implementing.
Magento 1 to Magento 2 Migration Cost FAQs
How long does it take to migrate from Magento 1 to Magento 2?
Migrating from Magento 1 to Magento 2 takes about 50 to 790 hours, or an average of about 4 months.
How much does it cost to upgrade Magento 1 to Magento 2?
Developers are working on a new theme for the Magento 2 website, based on the Magento 1 design. The procedure is more time-consuming than the first choice (around 1 month). Using this strategy, the cost of migrating to the Magento 2 theme ranges from $2,000 to $30,000.