Table of Contents
What is Image Optimization?

Why Do You Need to Optimise Images in Magento?

Image Optimization in Magento

How to Optimise Images In Magento

Top 5 Magento 2 Image Optimization Extensions

Summary
Image optimization is done to boost the speed and responsiveness of a website. It is achieved by reducing the image size quality of the images to prevent it from causing lag on the website.
eCommerce store owners optimise their images to make the store fast and run smoothly. When users log on to the platform to shop, it boosts their user experience and gives the website an edge on the Google ranking algorithm. It explains why it is becoming common practice for most website owners, and it would benefit your store if you try it out.
What is Image Optimization?
It increases store performance: according to the HTTP Archive, images take a lot of data space on a site. It approximated at about 70%. The presence of this heavy data would take some time for the page to load and, in turn, it would slow down the website. Unless the user has a high-speed data service provider and much internet mobile data, this can be a real turn off. Magento 2 Optimised images are smaller and may keep their original quality. In turn, the absence of heavy images enables the web pages to load faster and boost the performance of the site.
It improves store UI experience: Nothing turns a user off more than a slow or unresponsive page. Time and data are not a luxury for many users. It might not seem like a big deal but waiting for a page to load due to heavy images would not be in the user's best interest. But, optimised images on a website leads to a faster loading page. This allows the user to move through the site without delay.
It helps to improve page ranking: during Google PSI audits, the pictures you upload on your platform must meet a specific resolution or size. When the images on your site meet these requirements, your Google ranking goes higher. These optimised images ensure that your site uses only the best quality images possible. These images work without slowing or reducing the performance of the site.
Why Do You Need to Optimise Images in Magento?

How to Increase Website Loading Speed in Magento 2
Read On
Magento's users can follow a few tips to ensure that the images they upload on the platform are Magento 2 optimised images.
Image format: One mistake many users make is to save the images they use in the wrong format. Some image formats are larger than others, and a valid comparison would be between PNG and JPEG. JPEG is known to have one of the smallest image format sizes compared to others like PNG.
Resolution: images with a higher resolution always take a lot of data space. This is why you should not use high-resolution images all over your website. A common thing some platforms do is to save several resolutions of a specific image. So that it can fit the screen size of any device that opens the image on the website or mobile app.
Compression: this is one of the best solutions to managing the size of an image. But, this comes at the cost of quality and requires some skill. The skill is to ensure that there is a balance in the dynamics between the size and quality of an image. Luckily some notable resources for compression use a lossless compression option. It cuts the reduction of quality to the highest possible degree. This type of compression focuses on removing the metadata that is not useful in the image.
Image Optimization in Magento
How to Optimise Images In Magento
There are some things you can do to ensure that your images are optimised perfectly for your store.
Scaling and Resizing Images: Google PSI audits images to meet a specific size. By scaling your images to meet this rule, you would pass the "Properly Size Images" audit by Google. Scaling and resizing affect the picture's resolution by altering the number and size of the pixels present in the picture. This feature gives you the opportunity to adjust the image. In turn, it fits any display that your users might be using regardless of the device they use.
Compress Images: Compressing images is to reduce their size. There are two types, and they are lossless and lossy. Lossy affects the image quality negatively, while lossless focuses strictly on the size of the image. When compressing images for Magento, the best thing to do is to scale the image to its maximum size then apply the lossless compression. If you want to use the compressor in Magento, you should only upload an image with 100% quality. This is because Magento reduces the quality of the image by 20%, and would make a low-quality image lower after compression.
Use Vector (SVG) Images if Possible: One benefit of SVG images is that they have better quality and small file size. They are quite outstanding when used as Icons and other minor elements on the website. It minimises the load on the CPU and can be made smaller when minimised or compressed as gzip. These images are quite good because they hardly lose quality when zoomed or reduced.
Use Ready Icons: these are available in many formats and are known for their small size and ease of use. They are vector images and usually come with a transparent background to reduce their overall size. Their small size and transparent background reduce the amount of data it would require to load them, unlike the PNG and BMP formats. This would, in turn, speed up the website more than a normal image would.
Create Sitemaps: sitemaps are blueprints of your platform. It makes your content locatable by search engines. They send information about your site, including images, to the search engines. In turn, it becomes easier for the search engine to produce your content in their search results.
Manual Image Optimization
WebP: WebP for Magento is an extension used to reduce the size of images and convert them to the next generation format. It is a superior form of compression and reduces the file size as it also allows you to pass all of the Google audits. It is a very efficient extension that improves site speed and user experience.
Images Lazy Load: Lazy loading imaging allows you to pass the "Defer Offscreen Images" Google PSI audit. It improves page speed by focusing on the user's actions. Other parts of the content do not load until the viewer scrolls to that content. It is a great way to improve website performance, but Magento does not come with it. If you need it to improve your site speed, you can download it as an extension.
Get a CDN: the benefit of using a CDN is that it comes with ways to automate the image optimization process. It works by using servers from all over the world to improve your site's performance and speed. It distributes your images over a secure network of worldwide servers. This ensures that anyone trying to access your site would get connected to the server nearest to them.
Tools for Optimization
Now that you are ready to get started on optimising the images for your eCommerce platform, here are the top five Magento image optimization extensions you should have in mind.
Image Optimiser by Apptrian: This is a Magento image optimization extension that reduces image size and retains its quality. It is easy to use, and it can work with batches of images at once, among other features. It is available on the Magento Marketplace. Its price depends on the service agreement you choose. The agreement ranges from $49.99 for three months to $99.99 for 12 months. It also comes with an optional installation service charge of $49.99. It is only compatible with all versions of the Magento software that are from 2.3 and above.
Image Optimiser by Nublue: this is available on the Magento marketplace, and it is used to optimise the size of images on your platform. It scans through the site to find directories that need optimization on your server. There is also a toggle that allows you to choose the image quality you want. It costs $30.00 and comes with an optional installation service fee of $50.00. It is only compatible with all the 2.3 versions of Magento
WebP Optimised Images by JaJuMa GmbH: This is a next-gen image optimiser that allows you to use WebP images on your store. It costs $99.00 and comes with an optional installation service fee of $99.00. It retains image quality during optimization and leads to faster loading times with reduced image size. It is compatible with all three versions of Magento that are 2.3 and 2.4.
Image Optimization by Aitoc: this extension costs $189 for the community version and $399 for the enterprise version. There are also other optional expenses like installation and support. It is used to optimise JPEG, GIF, and PNG images. It has an automatic scan feature for photos in Magento and protects the images from being over optimised. It works perfectly with Magento 2 and is compatible with CDNs.
Image Optimiser by Mageplaza: this is an image optimiser that can optimise many image types, including BMP, TIF, JPG, PNG and GIF. It improves page loading speed and uses an automated optimization process. It gives the user two options (lossy and lossless) when optimising the images. It is compatible with Magento 2, and it costs $99.
Top 5 Magento 2 Image Optimization Extensions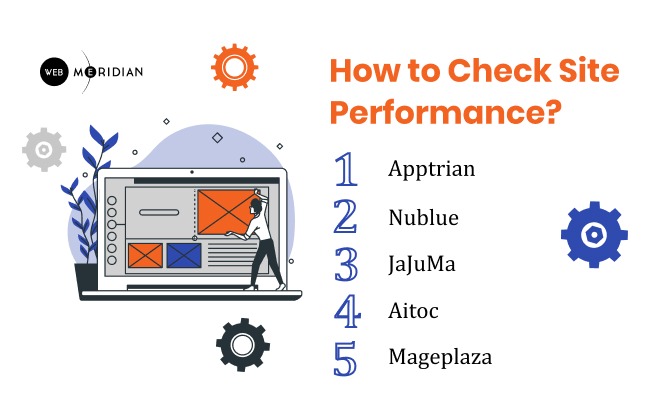 Successfully optimising all the pictures on your website might be the answer to the lag problem you might have been facing for quite some time.
Good quality images are data consuming, and this makes them hard to store and load on a website. Optimising them by size and quality reduction is the best way to go about this. There are several benefits of optimising images for one's website. Magento comes with a handful of ways and tools to get it done. These tools make the process automated and quicker and still improve the site's user experience and speed.
Image optimization requires some skill and takes time. Why don't you get in touch with us to help you with the process? We have experts in our tech and consulting sector.
Our all-in-one service for your eCommerce platform would take care of all your needs.
Summary
Upgrading Your Online Store Is a No-Brainer.
Read On