Many people have embraced purchasing products online as a result of the pandemic's series of lockdowns. Things have progressed from a simple embrace to a requirement. A growing number of people are opting for online shopping. To meet this demand, eCommerce stores must now rise to the occasion.
The first step is to optimize your eCommerce shopping cart features. This is to ensure that your customers receive their orders as quickly as possible. Let's look at some of the things you'll need to do.
There are several things you should do to your checkout page if you want to convert the majority of your customers. Take a look at some of the things you should engage in.
Best Practices Perfecting eCommerce Checkout
To meet the needs of your customers, having a mobile-friendly version of your store is insufficient. You must ensure that every process, particularly your checkout page, is as efficient as possible. Customers are less likely to return if your checkout page is too complicated.
According to studies, mobile users are more likely to return to a site if it functions well and the checkout process is well-designed. Simply ensure that all text is visible on all screen sizes. Also, make sure that the images are optimized and that the total costs are visible.
Keep in Mind Mobile-Friendly First Approach: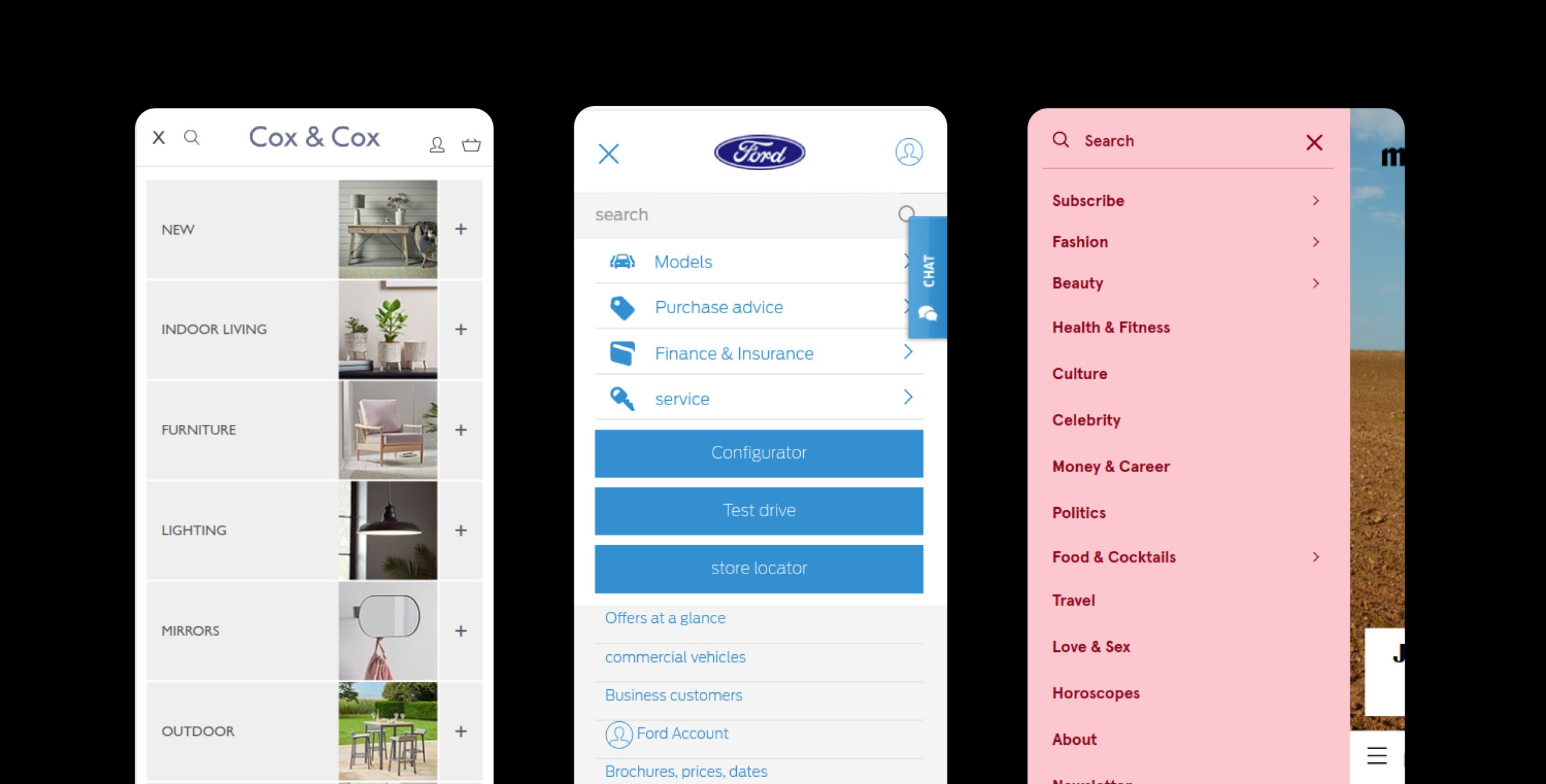 Allowing new customers to shop and checkout without having to sign up is the best way to keep them coming back. Many potential customers are put off by sign-up procedures. Unless you have a process in your eCommerce shopping cart features that takes less than a minute. Many stores require a great deal of information. Some customers may be hesitant to give it out until they have gained some trust.
It should be simple to enter your email and password.

It should not deter potential customers.

Furthermore, you can contact these new one-time customers later using their email address.
Simplify Process with Allowing Guest Checkout
You will lose a lot of customers if you overcrowd your checkout page with information that your customers must-read.
The average person's attention span has shrunk in recent years. Forcing your customers to read something they don't need to might lead them to look at other sites that have a simple checkout process.
Make every effort to eliminate any unnecessary information in this situation. To speed up the process, only leave or request the information that is required. This cuts down on the time it takes to purchase a product from your store, and most of your customers value their time.
Get Rid of Unnecessary Information
Flashy displays are one thing that draws a lot of people in. To entice customers to your eCommerce store, however, you do not need to be overly flashy.
In short, all you need is a simple design that will entice them to look around and convert. You've only completed half of the job once you've persuaded a customer to look at your store's merchandise.
Make every effort to eliminate as many distractions as possible. This would encourage them to move quickly from browsing to purchasing the product. To avoid distraction, you can remove sections like "additional products" or "products they might like." Instead, you can bring them up right after they've made a purchase. A simple design can do more for your business than you can imagine.
Clean and Intuitive Design Without Distractions
5 Ways to Improve Your Store's Appearance and Gain Customers' Trust
Read On
Customers prefer to know up front how much they will have to pay for a product. Any additional fee or charge will only deter more customers than you expect. Some customers are forced to leave as a result of these additional or hidden costs.
Most of the time, they believe your store is a scam because of the extra charges. This is why you should provide payment information before adding it to the total charges. Most of the time, the product price and shipping costs should be sufficient.
Remove Hidden Costs and Fees
Do you want to easily convert customers while also gaining their trust? Then, during the checkout process, do your best to partner with reputable platforms. When a reputable body's badge or logo appears on your checkout page, many customers feel safe.
Throughout the checkout process, these badges should be visible. This is to prevent customers from second-guessing their decisions to buy products from your eCommerce store. The more at ease a customer feels about their security, the more likely they are to return.
Feature Security Seals and Badges
Did you know that filling out validation forms makes it simple for customers to enter their information and allows you to obtain more accurate data?
You can show your customers the sections where they made mistakes or entered incorrect information using error notifications. When they are notified, they can quickly return to the exact location where the error occurred and correct it.
Use Form Validation and Error Notifications
Your eCommerce store will attract a large number of customers. This implies that they will bring the various payment methods with which they are familiar. Most customers would only pay with payment methods that they are familiar with in most cases.
Having as many payment options as possible will assist you in meeting this requirement.
However, combining several payment methods would be prohibitively expensive. As a result, do everything you can to make the most popular payment methods available on your website. You'll be able to expand and accommodate more methods as time goes on to meet the needs of more customers.
Offer Adequate Payment Methods



Do you want to open the most successful eCommerce store in the world? Before you can achieve undeniable success, you should think about every aspect of the store. This consideration is incomplete without mentioning the checkout section. It's important not to overlook it.
In this case, you should concentrate on improving the checkout process. Create it in such a way that it incorporates all of the preceding points. You can generate new ideas, rearrange them, and even test them to see if they are effective. Simply ensure that the process is as painless as possible for your clients. This would not only encourage more customers to shop at your store, but it would also result in increased profits in the long run. The faster your customers buy a product, the more sales you'll make.
Your company will grow faster if you make sales quickly!
Pay Attention to the Design of the Online Checkout Process
There are several methods for checking for errors during the checkout process. Let's take a look at a few of them.
How to Find Errors in the Steps of the Checkout Process?
One of the best things you can do for your online store is to use Google Analytics reports to track your checkout process. Approximately 88 percent of eCommerce shopping carts are abandoned, according to Statistica. Because most online stores' checkout processes aren't optimized, this is a significant loss.
With Google Analytics Reports, you can see how your customers progressed through each step of the checkout process. With it, you'll be able to identify the section of the process where customers are most likely to abandon it. You'll be able to optimize your checkout process and ensure that your customers finish it.
Google Analytics Reports
Third-party integrations make your eCommerce shopping cart run more smoothly and quickly. It's best if you can gain customer trust while keeping the process running smoothly. Customer trust can be built using integrations such as the Paypal payment portal or the UPS shipping gateway.
Third-Party Integrations for Enhancing of the eCommerce Checkout Process
The beauty of Hotjar is that you can track your visitors' shopping carts all the way to the checkout. You can watch them fill out their information in real-time and see what caused them to change their minds before abandoning the cart. You can use surveys, heatmaps, polls, and other tools.
Hotjar
With Crazy Egg, you can track each customer and see where they leave their cart when they abandon it. You can get heatmaps, recordings, A/B testing, and a lot more with this software.
Crazy Egg
One of the most important things you can do for your store is to get the right eCommerce shopping cart features. You will notice a significant reduction in the number of carts abandoned by your customers if you follow the steps outlined above. You can, however, contact our experts for assistance in completing the task perfectly.
We provide top-notch all-in-one services and leave no stone unturned.
Let's talk!
Conclusion
Our Team of Excerpts Can Help You Grow eCommerce Site by Adding Their Tech Consulting Skills.
Explore More